Service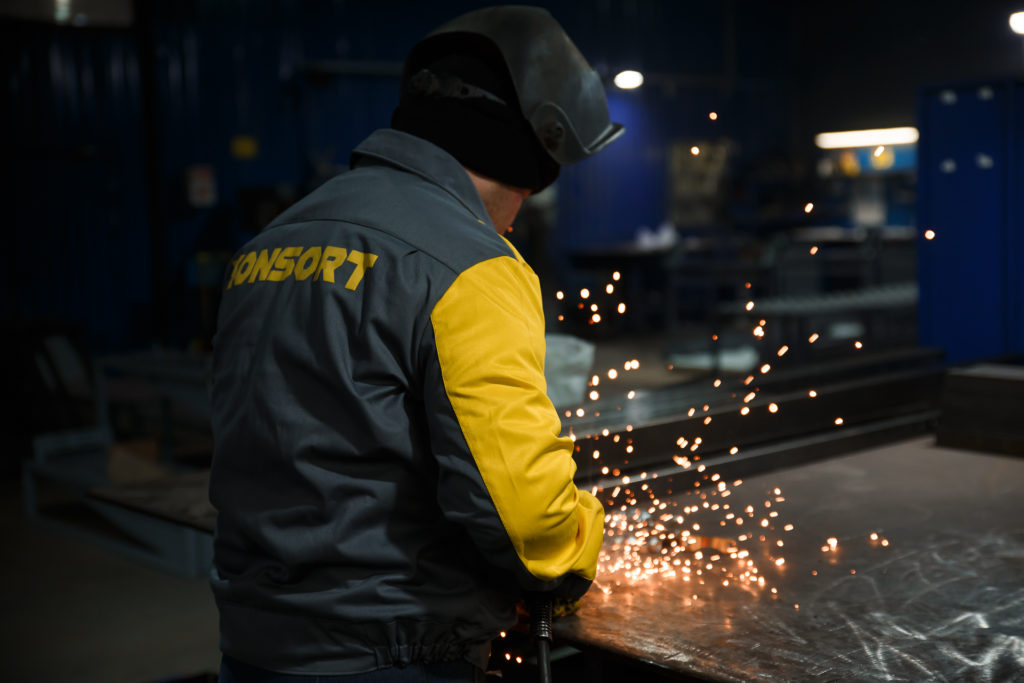 Warehouse equipment repair in Ukraine
We repair and service warehouse equipment and machinery of any complexity throughout Ukraine. Managers at our hotline will consult you on any issue concerning your equipment repairing and will provide you with free advice and recommendations. If you need to order warehouse equipment urgently, there is our service platform with all the necessary material in each region of Ukraine. Therefore, mobile service teams will quickly and efficiently perform installation, adjustment, repair and other services of your company machinery or equipment.
Repair of hydraulic equipment: carts (pallet trucks), stackers, and loaders.
We were one of the first in Ukraine to start repairing hydraulic equipment. Back in 2006 it was exclusive, and our company history began with the repair of the first pallet truck. Since then, we have gained a lot of experience (more than 17,000 units of warehouse equipment have been repaired), assembled a team of the best specialists, built a high-quality and fast service, and expanded components and tools stocks. Today we are ready to repair loaders of all brands throughout Ukraine without any hesitation, so you can order a loader repair in such cities as Kyiv, Dnipro, Odesa, Kharkiv, etc.
Repair of production equipment in Ukraine.
We also specialize in industrial equipment and technological lines diagnostics and repair. We carry out production equipment maintenance on a regular basis under a contract (subscription) or in case of difficulties (on call). Today we have in service more than 80 large objects, most of them are leading enterprises in their industry, including NOVA POSHTA, ROZETKA, METRO, ROSHEN, THREE BEARS, AVON, PHILIP MORRIS, ATB and others.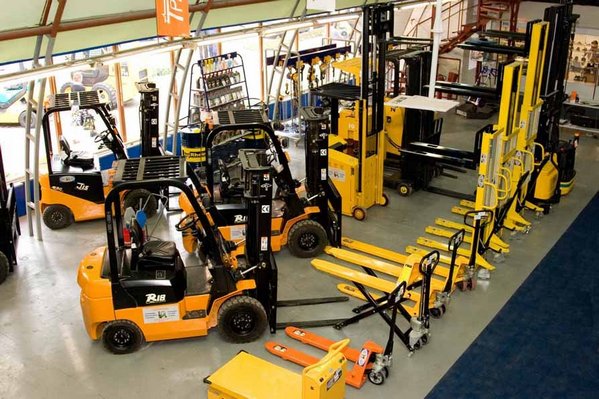 Maintenance and repair of hydraulic machinery and equipment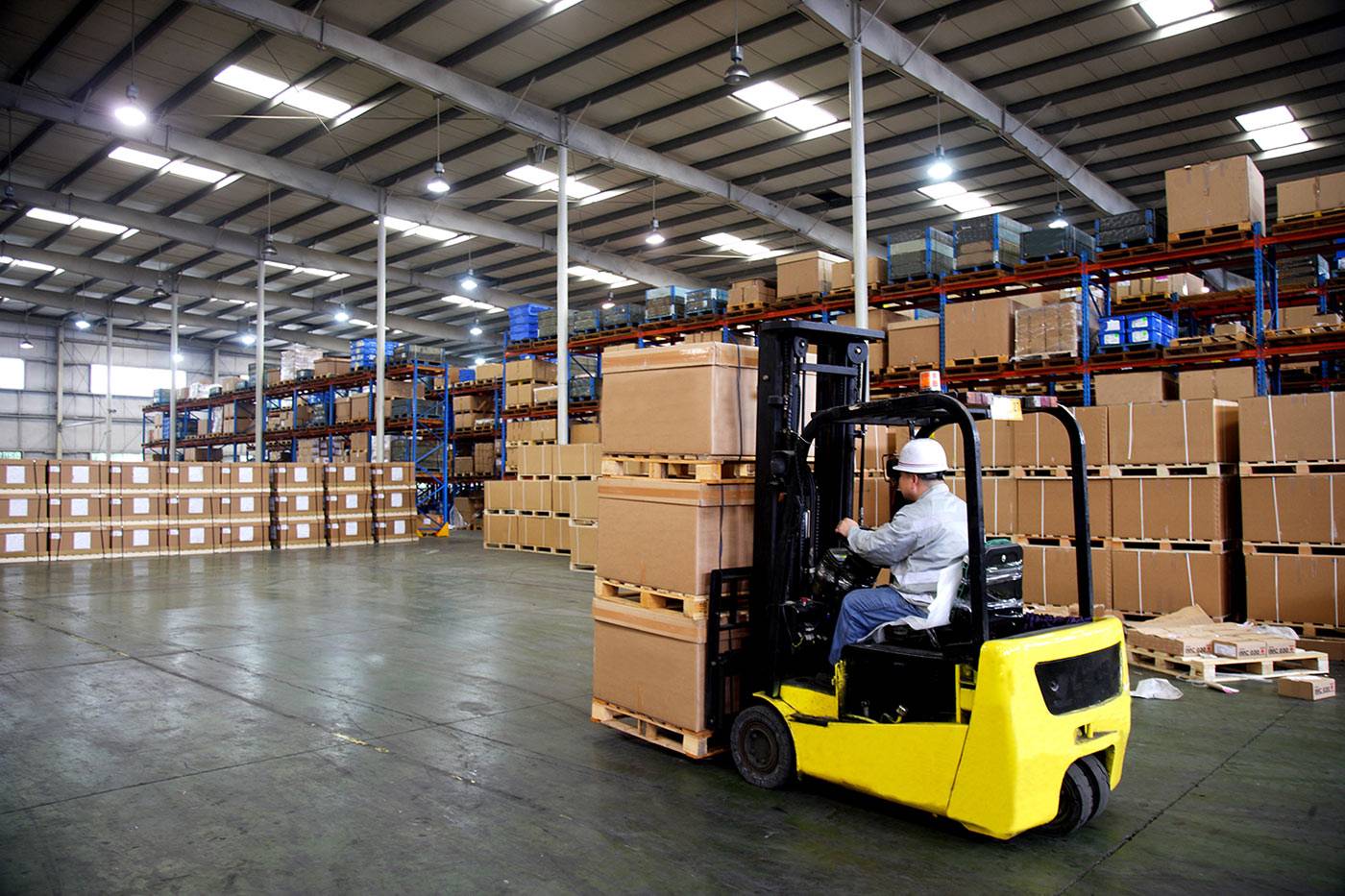 Order repair of a forklift, unloader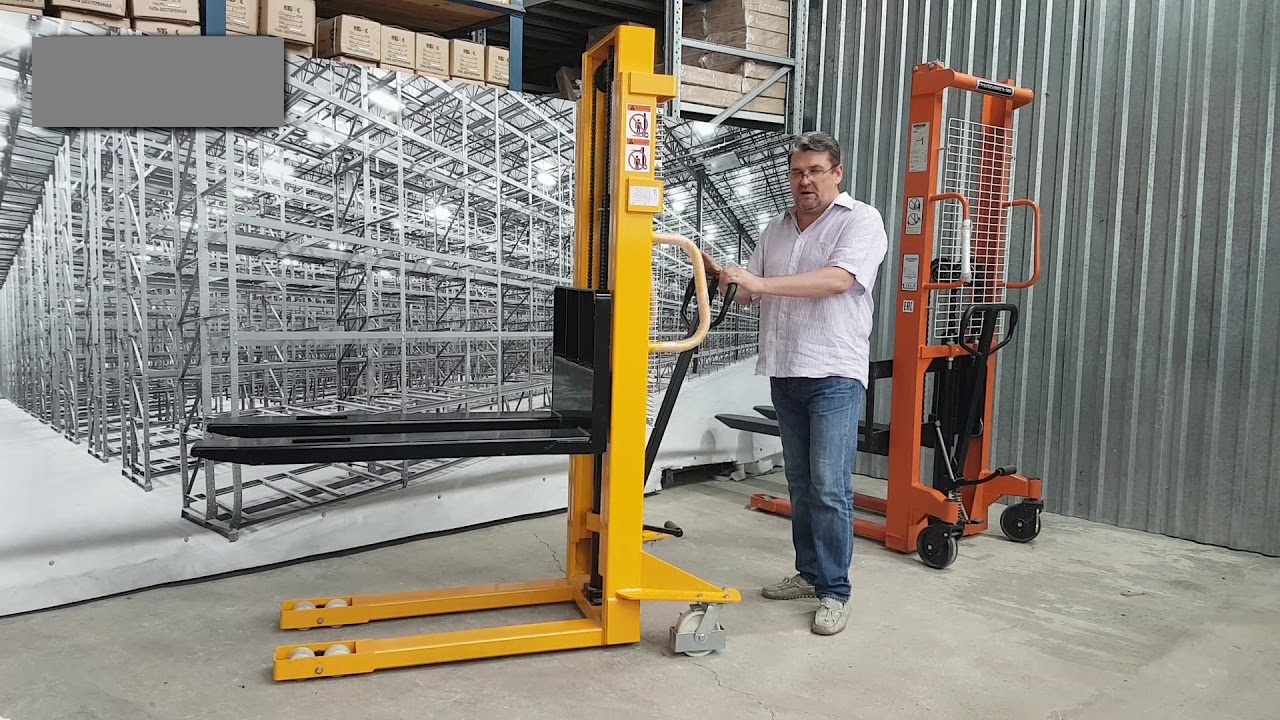 Repair of a mechanical stacker (manual hydraulic)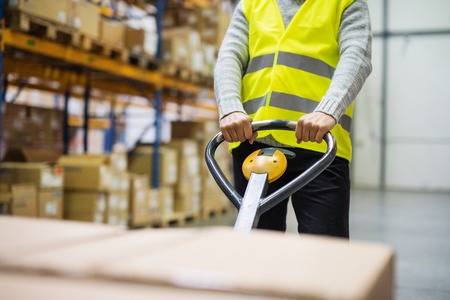 To order a repair of hydraulic cart (pallet)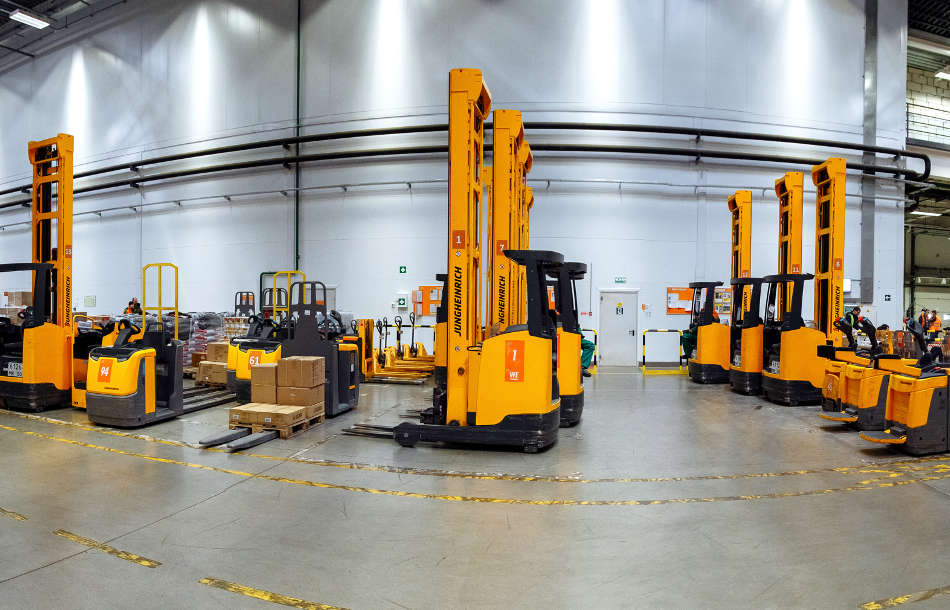 Repair of electric stackers in Ukraine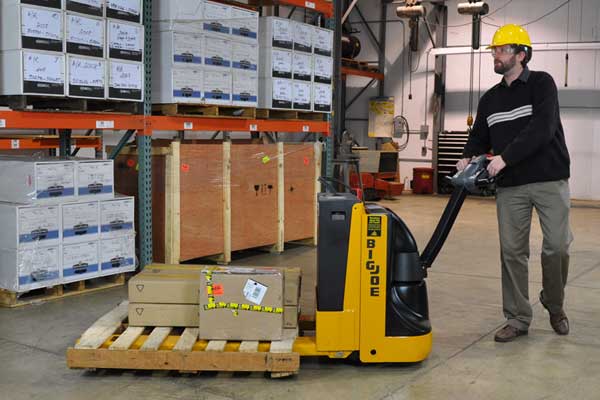 Repair of a self-propelled electric trolley (pallet truck)
Preventive maintenance and replacement of component materials for warehouse equipment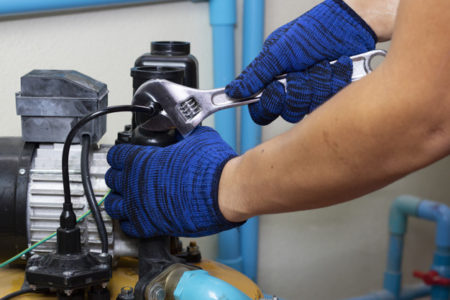 Repair of water pumps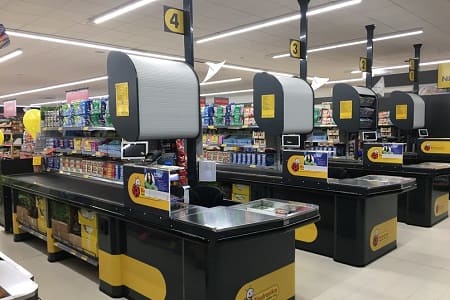 Repair and service of cash boxes
Maintenance and repair of hydraulic machinery and equipment
We provide a full range of services for the maintenance and repair of hydraulic forklifts, lifts, reach trucks, transport trolleys and stackers, necessary to restore performance and to keep equipment in good condition. KONSORT TM is a supplier of spare parts and components for handling equipment. All parts necessary for repair and service operations are in stock. Hydraulic equipment repair (carts, stackers, and lifts) is carried out as soon as possible from 15 minutes to 1 day, depending on the complexity and volume of work. The repair and service department employs technically competent specialists (service engineers). Their experience and skills guarantee high quality of warehouse equipment repair. The company provides a guarantee for all work performed and all the installed components. After the repair and maintenance appropriate marks are put into the goods passport. In case of replaced parts breakdown due to a defect during the warranty period, we will eliminate the faults free of charge. We provide a guarantee from 1 to 3 months for all types of work.
Order repair of a forklift, unloader
In the KONSORT TM service center highly qualified mechanics and electricians carry out forklifts and warehouse equipment diagnostics, repairs, and maintenance. Our mobile service teams visit customers for routine maintenance and troubleshoot right on the spot. A large range of branded spare parts allows us to carry out forklifts repairs efficiently and in a short time.
Type of service work for maintenance and forklifts repair
Forklifts comprehensive service: diagnostics, prevention, worn out units replacement and units overhaul. In our work we use only original certified parts and consumables. A small list of our services:
Engine diagnostics and repair;
Fuel equipment setting up;
Running gear repair;
Electrical wiring replacement;
Hydraulics maintenance prevention with oil seals and cuffs complete replacement;
Equipment full or partial coloring;
Brake pads repair, etc.
Repair of a mechanical stacker (manual hydraulic)
Mechanical stackers repair is inexpensive, you can order various modifications from us; we work throughout Ukraine. For over 10 years we have been helping our clients in the most difficult situations. Mobile service teams will deliver the necessary parts as soon as possible and will carry out all the necessary work.
We repair hydraulic stackers of various brands. Our specialist will visit the place where your equipment is, determine the reason of malfunction and repair your equipment as soon as possible. Or you can bring your equipment yourself to the nearest to your service site. You can fill out an application and get detailed advice on the list and cost of work by phone or on our website.
To order a repair of hydraulic cart (pallet)
We will carry out repairs (replacement of bearings, steering wheels, rollers, hydraulic unit seals, etc), preventive maintenance (lubrication of cart units, oil change, setting pins, etc.), and overhaul (all worn out parts replacement) of hydraulic carts of various modifications.
A mobile service team will go to your place, and if repair on the site is impossible, and you are unable to bring the equipment to our place, we will take the carts to the service center with our own transport.
We repair hydraulic carts of the following brands: Otto Kurtbach, Lema, Pfaff, Xilin, AC, Eurolifter and others. Repair of rare and out of production carts is also possible. Spare parts for most types of carts are always in stock. For all types of work we provide a guarantee from 1 to 3 months.
Repair of electric stackers in Ukraine
KONSORT TM has all the necessary certificates and government approvals for the electrical and hydraulic equipment repair. We have succeeded in providing repair services for stackers from such famous brands as Caterpillar, Hyster, Komatsu, Linde, Still, Boss, Crown and Toyota, Nissan, Yale, Tennant and a number of Chinese manufacturers.
We undertake all types of electromechanical repair of equipment, controllers diagnostics and repair, handling equipment inspection and repair. For all types of work we provide a guarantee from 1 to 3 months.
Repair of a self-propelled electric trolley (pallet truck)
Warehouse equipment greatly facilitates work of freight terminals, supermarkets and large freight carriers. Automated palletizing transport speeds up the movement and placement of goods, reducing cost for maintaining additional personnel. In the process of continuous operation wearing out of some parts and failure of some units are observed. The KONSORT TM company carries out routine maintenance and repair of electric carts of any model.
Many years of experience allowed us to achieve high speed response to requests and quality repairs. We are confident that our employees make error-free diagnostics and correct replacement of components, therefore we give a guarantee for the services rendered within 30-90 days.
Most of the breakdowns can be eliminated directly at the customer's site, but we can also pick up the equipment to our service site. Briefly what we do most often: electric drive diagnostics; hydraulic system components replacement; electric brakes repair; attachments moving parts replacement; sealing joints dismantling / installation; hydraulic fluid replacement.
Preventive maintenance and replacement of component materials for warehouse equipment
Our specialist quickly and efficiently carry out hydraulic equipment repairs: replacing cuffs, seals and damaged pipes; adjusting hydraulics operation; distributors and valves operation regulations; changing oil in the system; repair of mechanics which is chassis worn-out elements replacement (wheels and rollers), straightening work, mechanical damage elimination.
Timely maintenance and high-quality repairs of hydraulic carts, performed by qualified specialists according to the equipment manufacturers' technological maps, extend the service life of the equipment and save money; the equipment works like a new one, is less idle due to breakdowns and malfunctions, and requires less maintenance. 
If it is inconvenient for you to get to the service site or it is not possible to rent a car in order to bring a stacker or a hydraulic cart for repair, we can pick up the equipment with our own transport and then bring it back. Upon individual agreement it is possible to go to the customer's site for repair work or service. For all types of work we provide a guarantee from 1 to 3 months.
Repair of water pumps
Any equipment fails from time to time, so it needs professional and timely repair. Experienced technicians identify and repair pump malfunctions. When a faulty pump arrives at the service center, it is diagnosed, then the client is informed about the estimated cost of repair work. We try to carry out all the necessary pump repair work in the shortest possible time:
TO (replacement of bearings, oil seals, seals)
Pump units replacement
Repair / replacement of impeller, diffusers
Pumping parts (cast iron, stainless steel, polypropylene)
Repair of stators, submersible and surface pumps
Rotors restoration
Replacement of the working part with stainless steel
Pump automation setting:
Electronic controller boards replacement
Diaphragm and controller assemblies replacement
Laboratory testing: electrical part diagnostics; mechanical part diagnostics; pump diagnostics for compliance with passport data (impellers, diffusers, augers, oil seals, bearings, shields, reflectors, automatics, controllers).
Repair terms:
Nodal repair from 3 to 5 working days
Installation of components and assemblies from 3 to 14 days (depending on the complexity of the repair).
* When concluding a contract for routine maintenance of pumping equipment, you will be insured against sudden pumps breakdowns
Repair and service of cash boxes
Location of our repair sites across all territory of Ukraine allows to react quickly to the service request.
We will perform the following works:
Tape tension adjustment
Cleaning the tape tray
Checking the operation of the tape with the load
Tape replacement
Lubrication of the reverse roller
Check the functionality of the photo sensor
Check the emergency button
Check of programmable operating modes
Checking the operation of the manual control pedal
Checking the integrity of the insulation of electrical conductors.
Stages of our interaction:
Diagnosis of your cash box
Appropriate repair and troubleshooting
Professional recommendations and consultations
Control of technical condition of the equipment
Warranty and post-warranty service
24/7 support.
Complex solutions for the equipment and machinery maintenance
It doesn't matter where your enterprise is located, we have our service sited throughout Ukraine, so mobile teams are always ready to respond quickly to any problems or tasks. In each region we have several permanent facilities for service and a constant stream of new calls, so each service site has a constant stock of necessary materials, tools and kits.
The package of service work include repair, maintenance, reconstruction, modernization and service of machines, mechanisms, equipment and peripherals; special equipment and spare parts manufacturing; purchase and supply of equipment, spare parts and materials for the customer; equipment non-destructive testing and technical diagnostics. Evaluation, analysis and planning of service and repair activities. Technical service 24 / 7 / 365.
For 13 years we have been performing technical maintenance of manufacturing and industrial enterprises at a high level. This includes commissioning, installation, repair and service activities, technical support, warranty and post-warranty maintenance of equipment and machinery of any complexity or modification. We will do everything possible so that your production does not stop.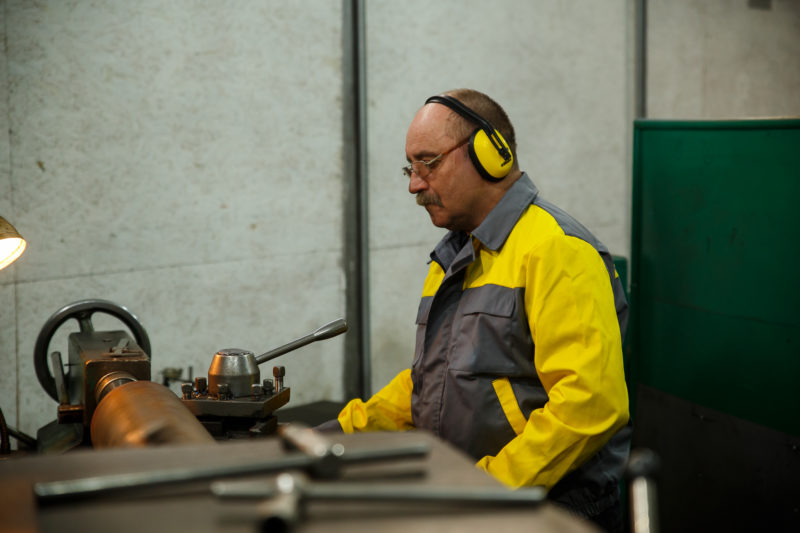 Welding, turning and straightening works (metal structures to order)
Electrical mechanical and technical adjustment of equipment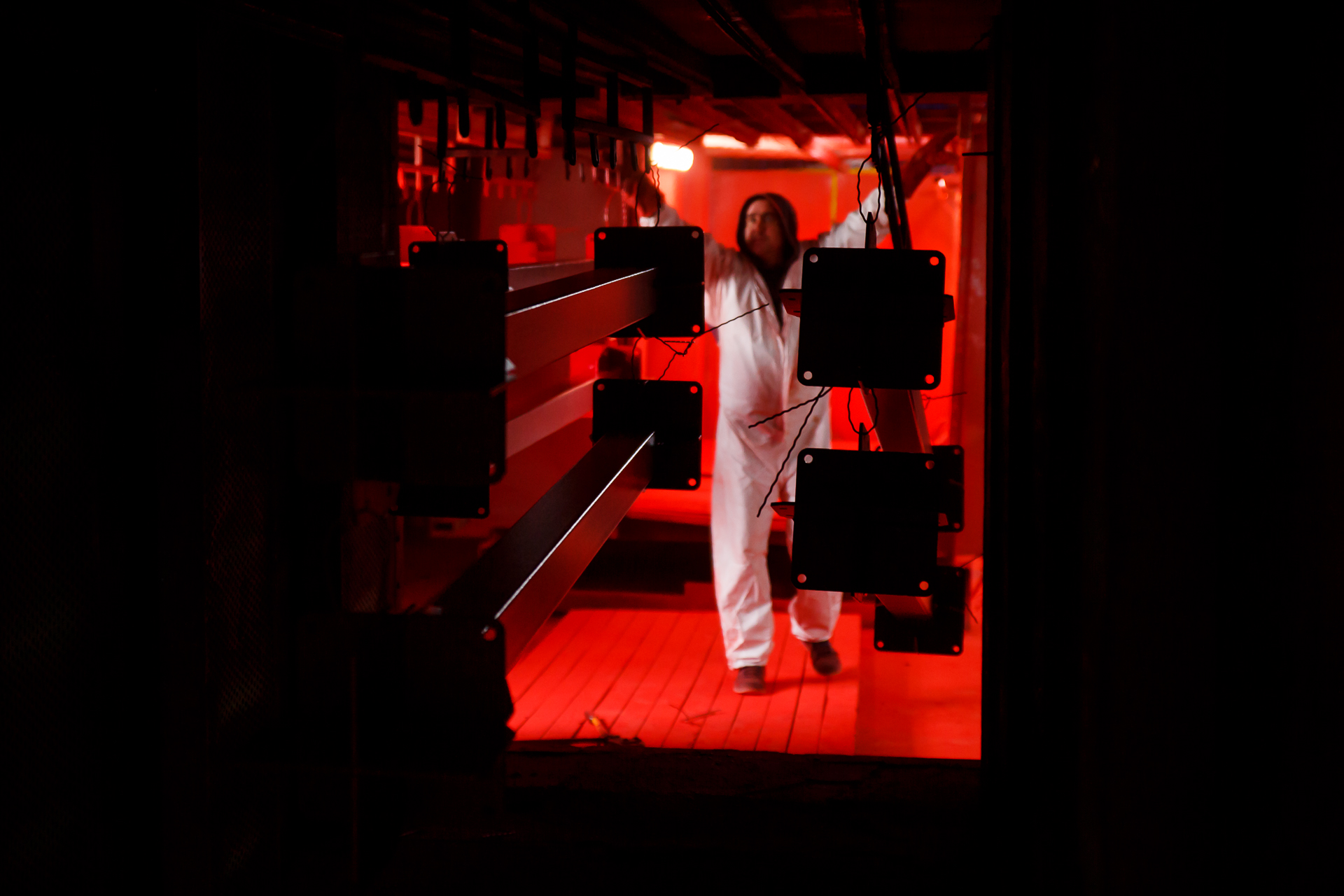 Painting of equipment and machinery (painting work)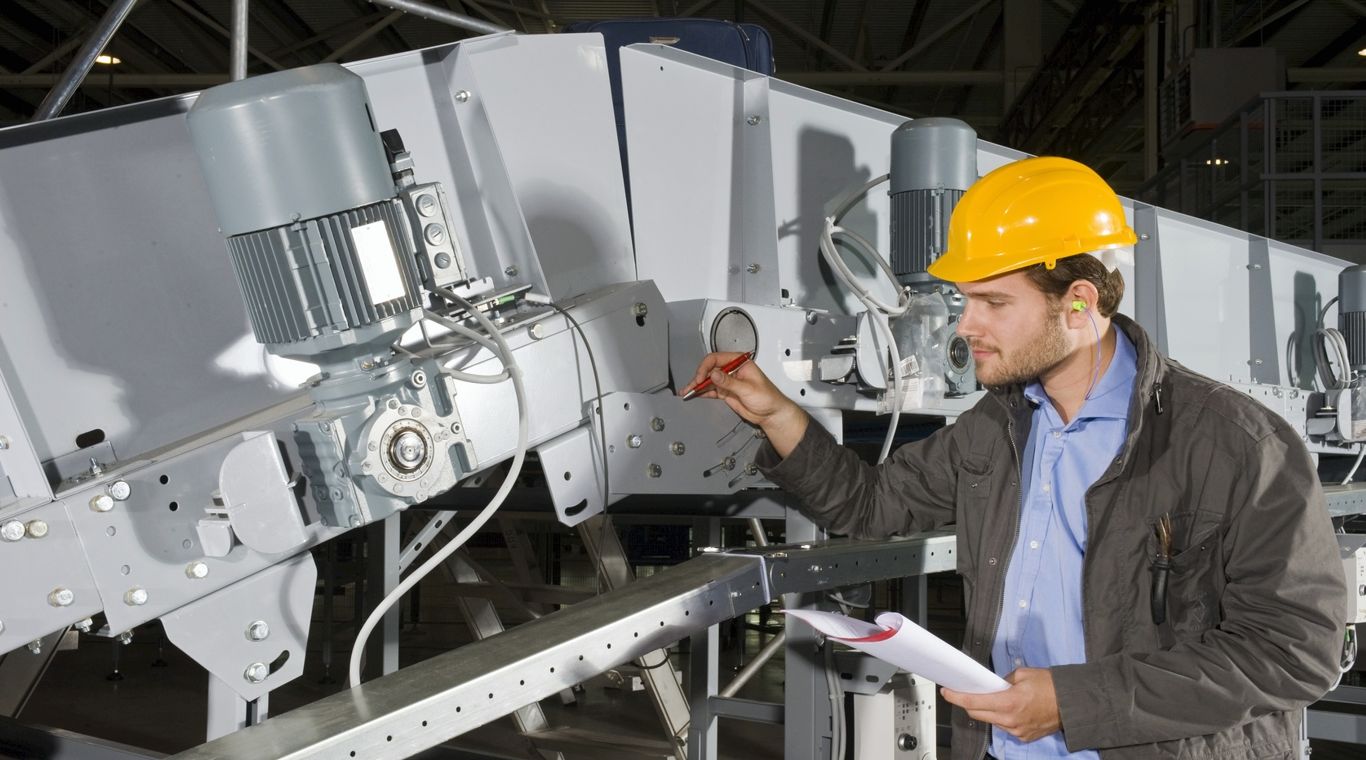 Maintenance of conveyors and technological lines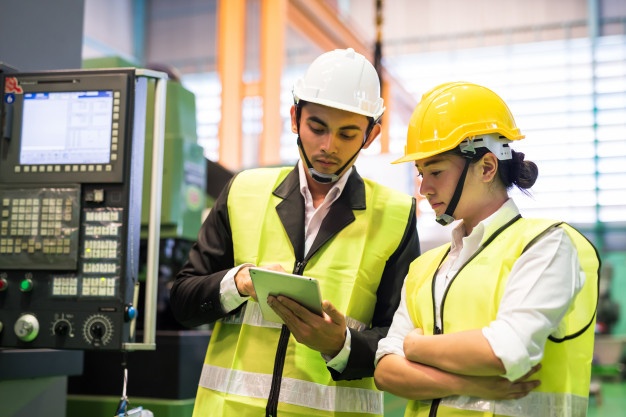 Installation and dismantling (relocation) of industrial equipment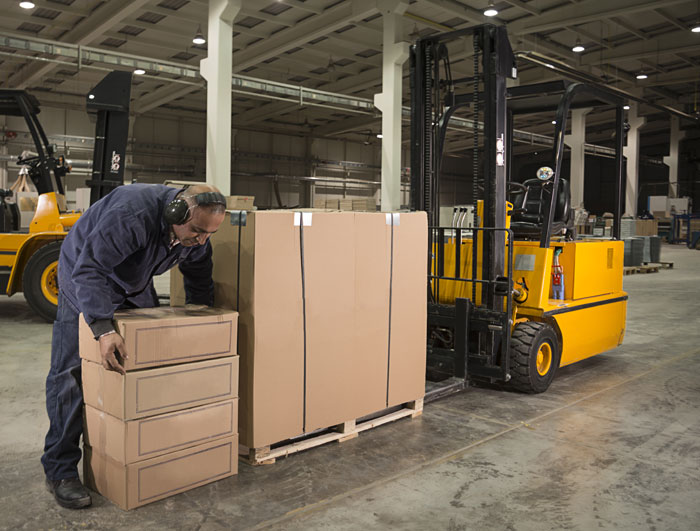 Maintenance of warehouse equipment and machinery (pallet trucks, stackers, reach trucks, and loaders)
Welding, turning and straightening works (metal structures to order)
The KONSORT TM service center will help you to eliminate problems that have appeared during the operation of the equipment at the enterprise. If your equipment has been corroded or has received mechanical damage, the company's specialists will perform welding and straightening work. The equipment will be restored and prepared for future use.
We offer services for turning ferrous and non-ferrous metals such as cutting metric threads, turning cones, cutting inch and modular threads. We perform roughing and finishing work of large parts. Turning is used in the manufacture of rotating parts (shafts, discs, axles, pins, trunnions, flanges, rings, bushings, nuts, couplings, etc.) and other complex elements in production.
Our specialists will also quickly and professionally perform welding and straightening work, which are advisable in the manufacture of new or strengthening of existing metal structures.
Electrical mechanical and technical adjustment of equipment
To commission the equipment it is necessary to adjust it to the operating parameters. In accordance with equipment complexity type it needs electrical, mechanical, and technical adjustment.
KONSORT TM specialists carry out preliminary control adjustment and equipment connection at the enterprise for acceptance of equipment by the quality control department.
The final setting of all equipment and its connections are carried out by the specialist directly at the enterprise where it will be operated. The client can order equipment electrical, mechanical and technical adjustment services for already operating equipment if it needs to be adjusted in accordance with the production process or as part of modernization.
Painting of equipment and machinery (painting work)
Products and their parts painting will help protect surfaces from corrosion and increase the service life of metal products. The KONSORT TM enterprise has a modern powerful powder coating workshop.
High-quality paint of a wide color palette, adherence to the dyeing and baking technology is a guarantee that the client will be sure that the service life of the equipment will be significantly extended.
Equipment and machinery painting services are provided by the company's specialists both during equipment manufacturing and additionally after repair work, or as a separate painting of customer's parts or products on request.
Maintenance of conveyors and technological lines
The KONSORT TM enterprise has been operating in the domestic market for over 13 years. The main types of products in demand among customers are conveyors and technological lines for processing various types of products.
After the equipment's launch at the client's production site, the operation stage begins, during which constant monitoring of compliance with operation requirements is required. Warranty and post-warranty maintenance of the equipment that has been put into operation is carried out by the KONSORT TM service technicians.
During servicing our specialists carry out the following work: inspection, correct operation verification, equipment adjustment, troubleshooting. You can order conveyors and technological lines maintenance produced by the KONSORT TM company as well as any other manufacturer.
Installation and dismantling (relocation) of industrial equipment
The KONSORT TM company provided services for assembling and disassembling equipment according to the technological production process. The service department provides such works as installation, dismantling, relocation and factory equipment and production lines relocation, electrical work and connection, equipment conservation.
Specialists carry out complex works on the industrial equipment relocation, the implementation of turnkey projects. Installation is carried out by specialists at the time agreed with the customers. The work is carried out in compliance with safety standards.
Maintenance of warehouse equipment and machinery (pallet trucks, stackers, reach trucks, and loaders)
As part of the service program we conclude a service agreement and offer equipment pre-sale preparation, training operators in the basics of correct operation, malfunctions diagnostics, warehouse equipment repair of any complexity, original spare parts and lubricants supply, filter elements selection for your equipment, warranty and post-warranty equipment service, tires for loaders, etc.
For the convenience of our customers all the KONSORT TM company branches have a diagnostic area, a hydraulics repair area, a motor-aggregate area, a battery charging and electrical installation area, equipment washing, and a painting area.
At the present time more than 60% of all KONSORT TM customers who have bought warehouse machinery or equipment have entered into a maintenance contract for their equipment with our service center. We serve enterprises in Kyiv, Kharkov, Dnipro, Odesa, Lviv and in other regions of Ukraine. More than twenty service centers allow us to quickly come to the customer's site and perform the necessary work.
Modeling and design of complex business solutions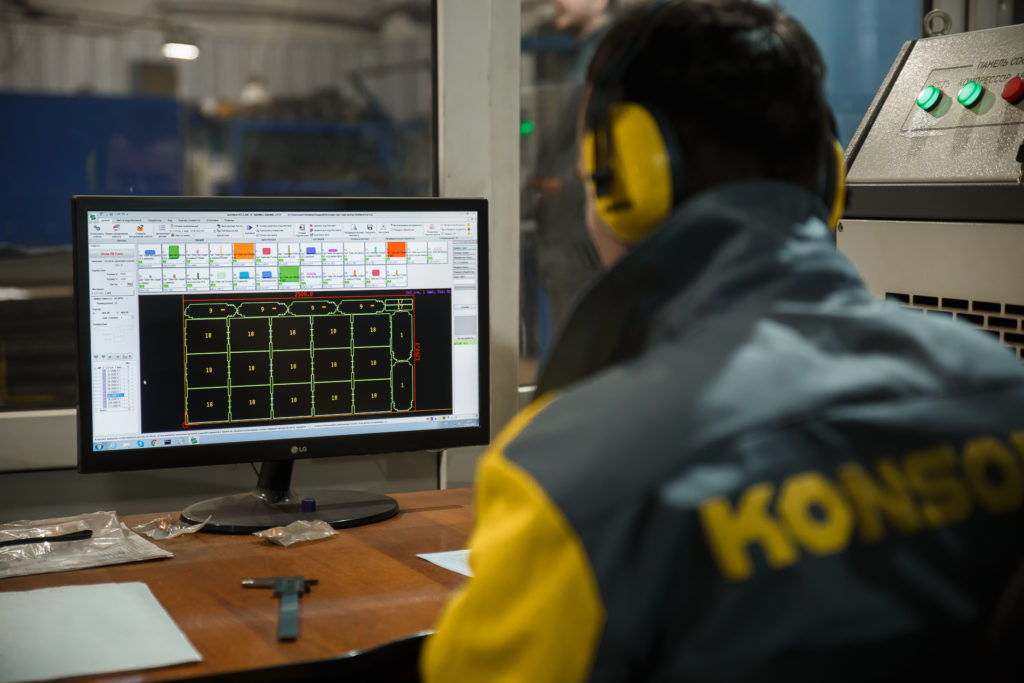 There are some entrepreneurs who are never enough of their victories, sales, success, growth, money, and fame. Those who invent, test, rework, run over and over again in order to get more. For such enthusiasts we are a technology partner that automates production, helps pump their business and move to a new level of development.
We have a large team of high-quality specialists, therefore we have an individual approach to each of our customers, and we solve tasks in different ways. Extensive experience in servicing large-scale industrial facilities, designing production lines and entire business processes allows us to quickly get into the matter of issue and find the right solution.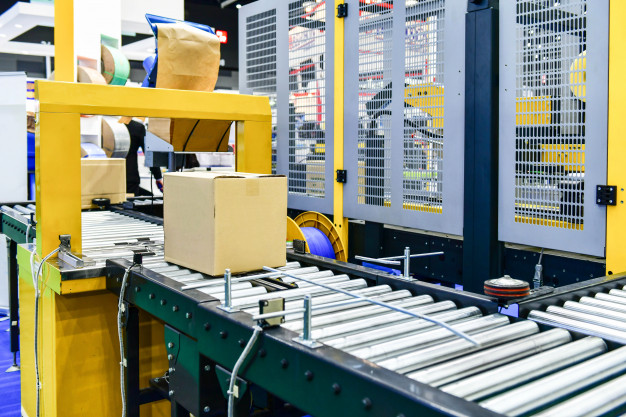 Modernization and reconstruction of conveyor equipment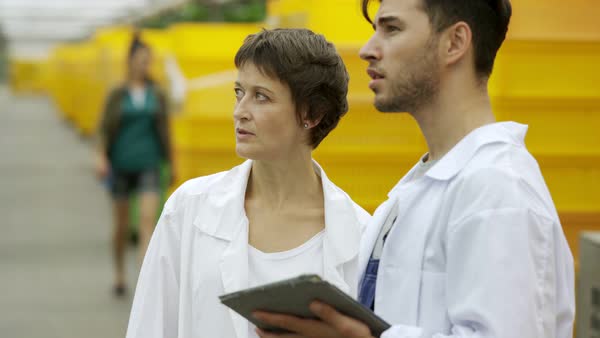 Design of custom-made technological solutions, innovative developments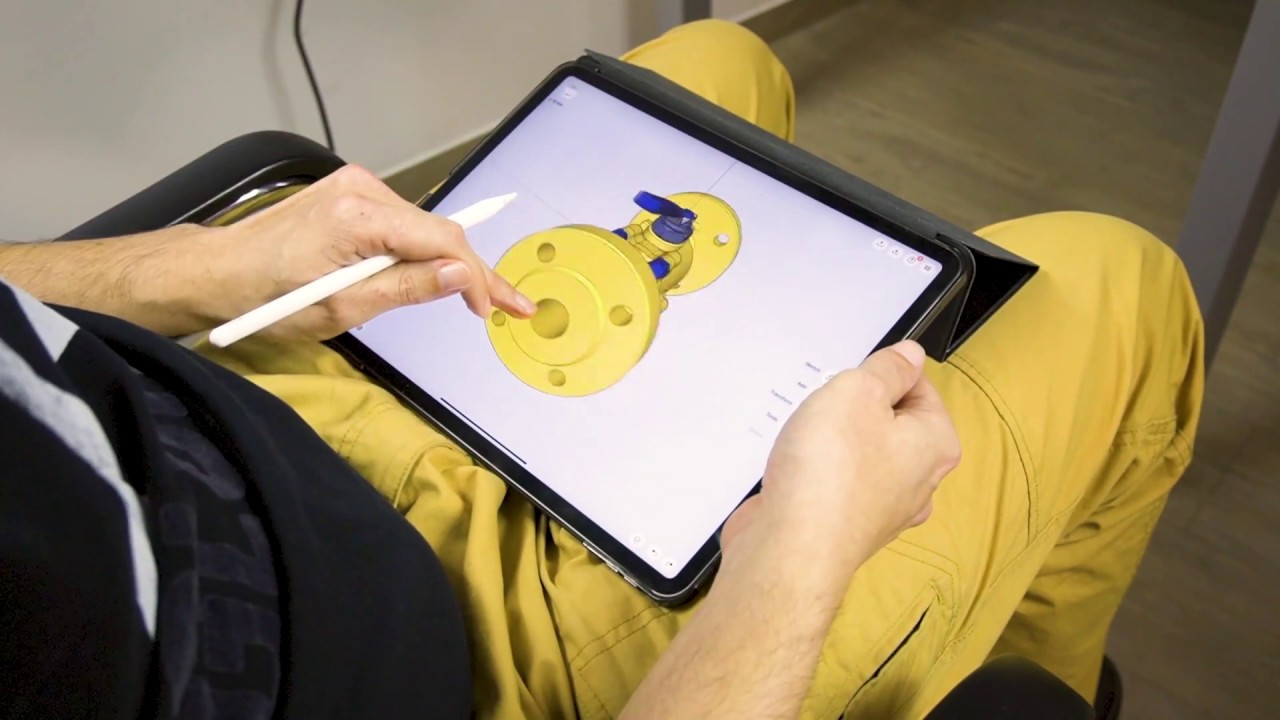 3D modeling of equipment, warehouse, factory or industrial premises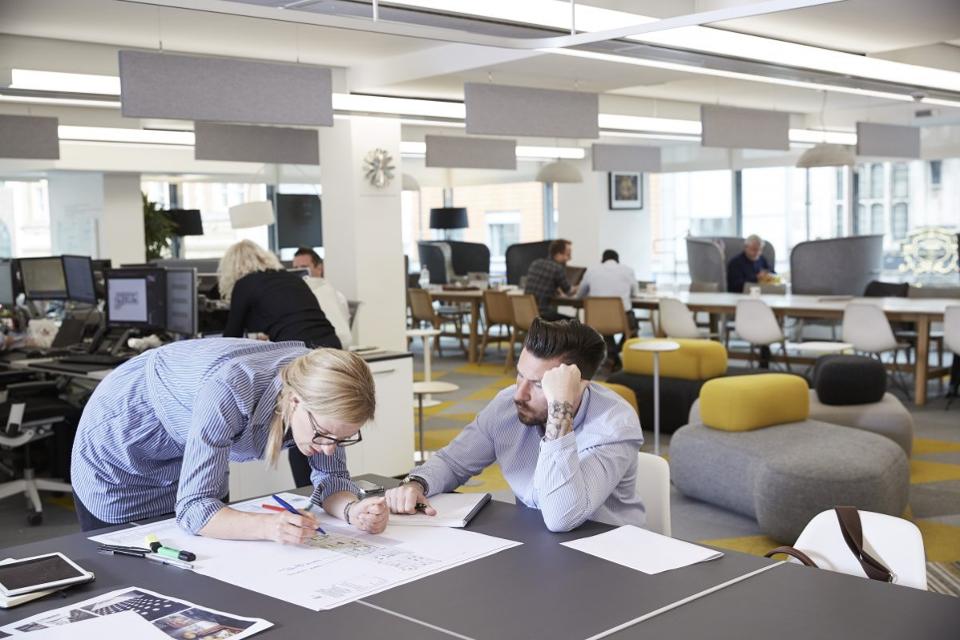 Center for innovation development and testing
Modernization and reconstruction of conveyor equipment
The KONSORT TM company carries out modernization and automation of various modification conveyor equipment. Our engineering and design department specialists are always happy to help you. We can pick up your equipment from the warehouse and return it after modernization, or we can perform this work without interrupting the production process, right at your enterprise.
The IT department has extensive experience in setting up sorting and production lines, therefore it carries out modernization in the shortest possible time and with maximum efficiency. Design department specialists, engineers and technologies will help you choose the best optimization scheme for your business process. If you need a complex automation or modernization solution using modern IT technologies, robotization and data digitization, please contact the hotline.
Equipment modernization and reconstruction includes:
Equipment check, its condition analysis and feasibility study;

Safety and risks assessment, problems analysis in the construction of metal structures and pipelines, mechanics, control equipment, automatic control system, and TV;
Costs and resources optimal planning;
Undertaking of all the necessary measures for reconstruction and modernization; all the necessary commissioning and functional tests;
Maintenance and service;
Compliance with safety regulations and requirements;
Involving highly qualified personnel with special competencies;
Customer's personnel training and education;
Urgent services 24 / 7.
Design of custom-made technological solutions, innovative developments
Our production capacity and our employees' skills allow us to innovate in the shortest time. Departments work synchronization gives synergy to creative ideas, economic efficiency, innovation and manufacturability of developments, which we do individually according to customer requirements.
We design, manufacture, install and commission turnkey industrial equipment. This cooperation does not end there as we provide advice and technical support during operation 24 / 7.
The complex equipment service helps our client to fully launch the facility from the design stage to the opening. The service is suitable for both small facilities and facilities with large capacities.
What is included in the complete outfitting service?
–Personal qualified specialist (personal project manager)
– project design – equipment selection
– equipment arrangement and specification
– free delivery
– equipment installation and maintenance
– all stages complex equipping advising.
What are the service benefits for the client? Reducing the budget for equipping the facility, the only supplier of all equipment with integrated responsibility, and saving time.
3D modeling of equipment, warehouse, factory or industrial premises
The engineering and design department is ready to develop for you a plan, 3D model or design of equipment, technological line or a whole production complex for solving your problems. Extensive experience of interaction with customers allows us to make projects of high quality and comprehensively.
3D models are an integral part of high-quality presentations and technical documentation, as well as the basis for creating a product prototype. One of the main features of our company is the possibility to perform a full cycle of work in order to create a realistic 3D object: from modeling to prototyping. Since all work can be carried out in a complex, this significantly reduces the time and costs for finding performers and setting new technical problems.
It is impossible to imagine modern production without industrial product modeling. With the advent of 3D technologies manufacturers have been able to significantly save materials and reduce financial costs for engineering design. With the help of 3D modeling, graphic designers create three-dimensional images of parts and objects, which can later be used to create molds and object prototypes. We use professional software for 3D modeling such as SolidWork, ProEngineering, 3DMAX, etc.
Center for innovation development and testing
We were the first in Ukraine to start producing complex lines for sorting cargo, which served as a transformation into large projects of Nova Poshta innovative terminals. Then we were the first to start manufacturing complex lines for sorting waste (SDW), which are already used in 5 regions of Ukraine. And among our latest innovative solutions is a mobile line for sorting waste, which has already been shown to half of the country. Everything can always be improved, which is why we are happy to help with innovations in your enterprise.
NEED CONSULTATION?
LEAVE YOUR CONTACT DETAILS AND WE WILL CALL YOU BACK WITHIN AN HOUR.