Repair and maintenance of air compressors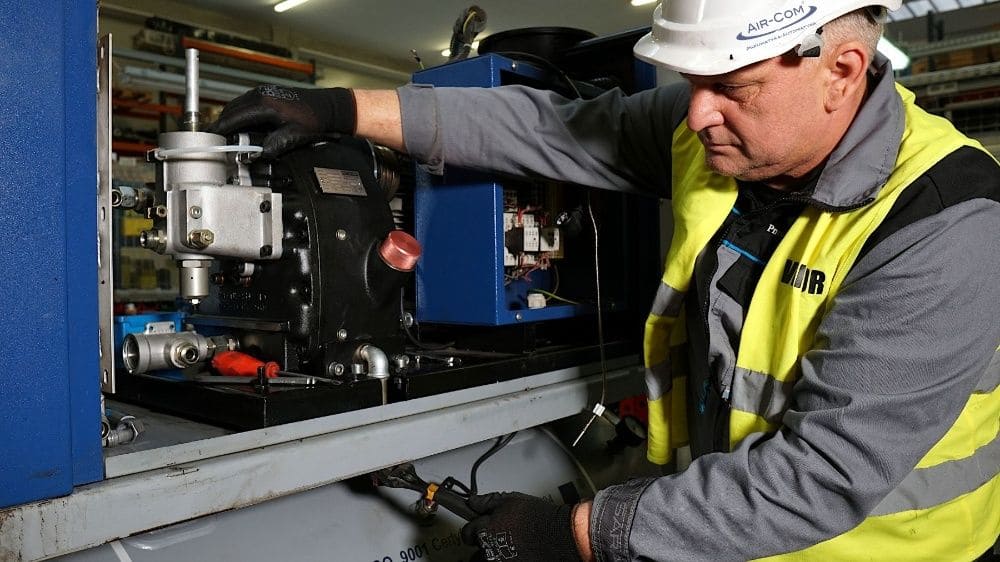 Repair and maintenance of air compressors
The compressor is one of the most important components of technological production equipment. Its failure leads to a complete cessation of production. We value your time and understand the importance of a continuous production process, so we perform repairs and regular maintenance in the minimum and pre-determined time.
We provide maintenance of compressors at all stages:
Regular (scheduled) maintenance of compressor equipment
Unscheduled diagnostics, maintenance and repair of compressors
Replacement of consumables (oil, filters, etc.) and failed parts
Overhaul
All repairs of compressor equipment are carried out with a guarantee for the work performed and you can always contact our service engineers again within the warranty period.
We service Reciprocating Compressors:
– Call service
– Compressor rental 300 UAH / day
– reciprocating compressor.