VACANCY – DESIGN ENGINEER (POLTAVA)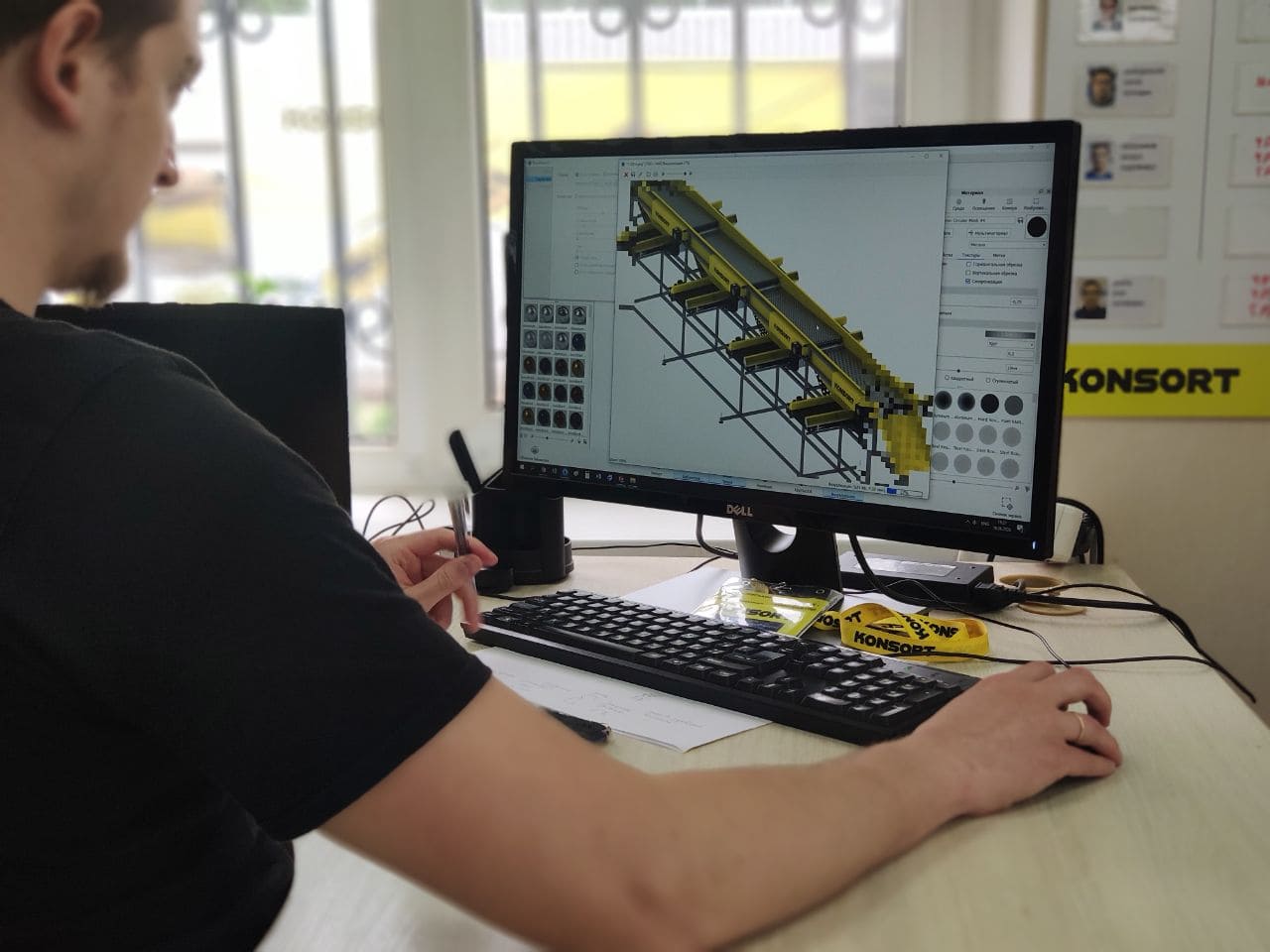 Work as a design engineer in Poltava
Association of enterprises "KONSORT" our services: development, design, production, installation and further maintenance of transport and sorting lines in accordance with the wishes of the customer (production lines for sorting goods, processing of berries, fruits, nuts, etc.).
We are looking for a Design Engineer in our team!
If you are energetic, able to structure information and think analytically, like to be constantly engaged in new projects and improve old ones, if you know how to overcome many obstacles, you are ready to "live the project" 24/7, work in Solid Works and have a desire to learn quickly, it  is important for you to overcome high goals and bring results – then you are exactly who we are looking for!
Your need:
enjoy

your

work, create from scratch drawings of non-standard equipment,

preparation of working drawings of metal structures of industrial equipment;

calculation of the project cost;

production of 3D model and working set of drawings.
What we offer:
Interesting projects;

Official employment;

Salary (Rate +% of projects);

Transfer to work and back;

Complex lunches and medical care at the expense of the company;

Compensation for renting housing to non-residents; 

"Lifting" money for young specialists UAH 20,000;

Participation in conferences and seminars at the expense of the company;

Professional and career growth;

Young and friendly staff (average age of employees 35 years).
If you are ready to learn something new every day and constantly develop, we are happy to invite you to our team.
Our site: https://konsort.com.ua/