Repair of a self-propelled electric trolley (pallet truck)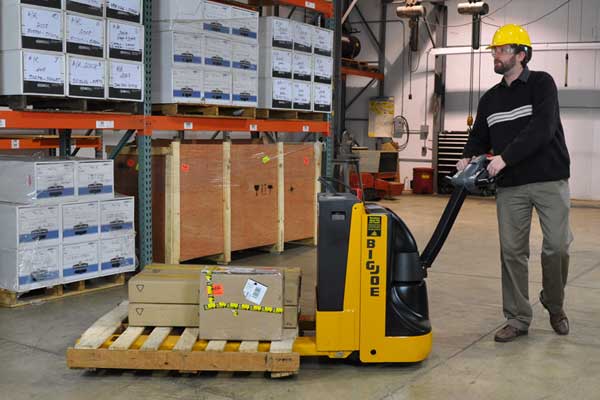 Repair of a self-propelled electric trolley (pallet truck)
Warehouse equipment greatly facilitates work of freight terminals, supermarkets and large freight carriers. Automated palletizing transport speeds up the movement and placement of goods, reducing cost for maintaining additional personnel. In the process of continuous operation wearing out of some parts and failure of some units are observed. The KONSORT TM company carries out routine maintenance and repair of electric carts of any model.
Many years of experience allowed us to achieve high speed response to requests and quality repairs. We are confident that our employees make error-free diagnostics and correct replacement of components, therefore we give a guarantee for the services rendered within 30-90 days.
Most of the breakdowns can be eliminated directly at the customer's site, but we can also pick up the equipment to our service site. Briefly what we do most often: electric drive diagnostics; hydraulic system components replacement; electric brakes repair; attachments moving parts replacement; sealing joints dismantling / installation; hydraulic fluid replacement.